It's here! It's finally here!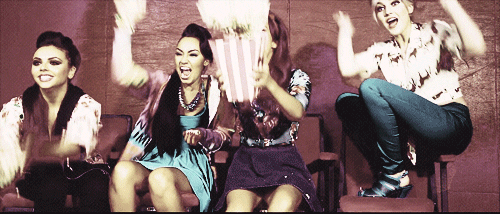 I am so excited about the release of this novel! Mel's secret is out and I can't wait to read what happens next for her and Sam! *commence the squealing* AND, what is up with The Kind of September?! Will they be able to get past the scandal?
Here are the deets:
Melissa Parker's secret is out.
Now that the entire world knows she's dating Sam Morneau, Mel suddenly finds herself and her relationship under the intense scrutiny of celebrity gossip bloggers, curious fans, and appropriately concerned family members.
But then, that's nothing compared to the other secrets and scandals that plague The Kind of September. In the midst of their long-anticipated world tour, a toxic combination of infidelity and betrayal has left the band and its fan base angry, confused, and ultimately broken.
No one ever said that life with the world's most popular boy band was easy, but in spite of everything she's seen, Mel is still willing to believe that it's worth it.
Genre: Young Adult, Contemporary
Wind Trail Publishing: Published July 12, 2016
PURCHASE
Paperback: Amazon, USA
Kindle: Amazon, USA (Free on Kindle Unlimited!)
Kindle: Amazon, CA
Kindle: Amazon, AU
Paperback: Amazon, UK
Kindle: Amazon, UK
Kindle: Amazon, IN
ABOUT THE AUTHOR
Jacqueline Smith was born and raised in Dallas, Texas. She attended the University of Texas at Dallas, where she earned her Bachelor's Degree in Art and Performance in 2010. Two years later, she earned her Master's Degree in Humanities.
Along with writing and publishing, Jacqueline loves photography, traveling, and nature.

"Music is powerful. It sets the mind and body and soul free in a way that I've need fully been able to understand. Maybe because it's not meant to be understood. It's simply meant to be experienced." — WORLDWIDE