Fa
ll under the spell of ten up-and-coming romance authors. When the clock strikes midnight on Halloween, you'll want to read every one of these all-new, original novellas.
From enchanted gardens to mystic curses, you'll find something to make your spine shiver and your heart beat faster. Fall in love with a cursed werewolf, a heartbroken ghost, a true southern gentleman, and many more.
There's something for everyone, with contemporary romance, historical romance, paranormal and shifter romance.
Everyday is Halloween with this spellbinding collection!
Kindle Edition, 648 pages
Published September 1st 2016 by SkySpark Books
Genre: Romance, Supernatural Romance, Paranormal Romance, Historical Romance, Anthology
Add on Goodreads
THE KILLING TOUCH by Elana Johnson: When the worst firestorm in Wisconsin history sweeps across the frontier, it takes thousands of lives, but it does something worse to Robert Williams. After the ashes cool, he's immune to hunger and cold, invisible to everyone—and cursed with a killing touch. Anna Crane, the woman Robert once hoped to marry, is the only one who can see him. Can they figure out how to overcome his living death to find a future together?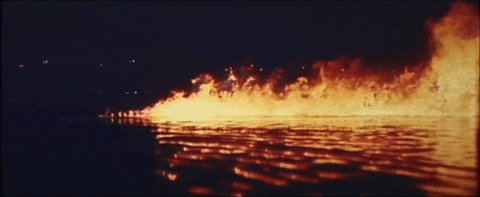 "She exhaled one final time and gave everything she had to the man she loved."

I really liked THE KILLING TOUCH and found it to be a good opener to set the mood for the rest of the short stories featured in this haunting, supernatural romance anthology. Full of suspense, THE KILLING TOUCH kept me at the edge of my seat.
ONE TOUCH OF SILVER by Elizabeth Cole: Silver Salem arrives in New Jersey with her telepathic cat, looking to help a man (with the manners of a Viking) with his translations. When she learns the text she is to translate is a spellbook, she first refuses. After all, magic is not to be trifled with. What has she gotten herself into?

"Demons always taste so delicious."
I really liked this shifter, paranormal romance and took a particular interest in the rituals to remove the curse of Bahor. The telepathic cat was a nice addition, too!
SWEET LAVVY by Amanda Gale: On a blustery Maine winter's night, an old man tells Nick the story of Lavinia, who is buried in the local cemetery. After her husband Theodore was lost at sea in 1857, Lavinia insisted he returned in ghostly form and lived out her days as if he were with her. The townspeople thought she was mad with grief–but did Theodore actually return? And what lessons will Nick learn from this tale of eternal love?

SWEET LAVVY — a tale of eternal love — was my favorite by far out of the collection. I loved how the author painted a picture of the wintry cemetery with her words. I also loved how she connected this story to her contemporary-romance book series, MEREDITH. It was fun to revisit the characters I love so much and to see them in a totally different light. Bravo!
TO HELL WITH LOVE by G.G. Andrew: Daisy has the perfect night with the perfect guy–only to wake and find he's sold his soul to the Devil and has no memory of her. Now she's got to navigate the underworld, unbalanced goddesses and unpleasant demons–not to mention a cute med student posing as Charon–to meet the Devil and reverse the curse…and discover that what she really wants may be something else entirely.

"Daisy still vowed to wish upon every star for her own happy ending."
Another favorite of mine! Daisy wants her happily-ever-after, even if she has to go to hell to find it. I really liked Daisy and was surprised by the lengths that she would go to save Derek's soul – whether he appreciated it or not.
MONTGOMERY MANSION by Sara Spencer: Getting over a recent breakup, Alice isn't too thrilled when her best friend Tara invites her to a party at a haunted mansion. Not only is Alice afraid of the dark, she's terrified of any spiritual beings she may run into there. When Alice meets Elliot at the party, her fears temporarily disappear until she and the hot teacher are thrown into a horrifying situation that ends up being just what she may need to move on with her life.
OMG, this one actually had a lot of humor to it and I was laughing hysterically when Alice nearly died from the spicy dip at the party. And, of course, she's mortified when an extremely good looking man catches her practically frothing at the mouth. Haha! I really liked this story. 🙂
GRAVEBOUND by Rachel Shane: Delilah York is a witch lawyer on the Las Vegas Strip who breaks up marriages by day and breaks curses…also by day. When a sexy gambler barges into her office claiming he's cursed to bury himself alive, she bets everything to try to save him, even though it means putting her own life on the line. Together they must figure out who cursed Cole, all while trying not to fall for each other.
Oooh, this was another really good story about contracts, blood, and magic! Delilah is a divorce attorney who also reverses potions and curses! Loved it!
WICKED GARDEN by Bryn Donovan: After a painful breakup, Nicole moves to a house in Savannah, resolving to be single. Aaron, her new neighbor, is a true Southern gentleman who tempts her to forget that plan. But the house's evil history haunts the garden and Nicole's dreams… and Aaron has secrets of his own. To end the curse, Aaron and Nicole will have to overcome their past fears and give their relationship a chance to bloom.

Another favorite of mine! A haunted garden where the camellias smell like… corpses! I loved the romance between Nicole and Aaron. ❤
OF SCARES AND SMOOCHES By Nicole Zoltack: Handyman Ryder has his work cut out for him when he signs on to help the beautiful Jade restore her newly inherited southern plantation. Not only are the premises completely rundown, something otherworldly seems to be haunting the house… and Jade. As the couple grows closer together, and closer to the truth, the greater the likelihood that neither will survive.
"This haunted ruination of my family legacy."
LOVED this one! Witches and curses abound in this supernatural romance about a woman who inherits a haunted house and hires a handyman to restore it. I loved (handyman) Ryder and he made me laugh so hard when he, Jade, and Katrina are thrown from the house and he comments, "Well, that didn't go well." Hahaa!
THE SKEPTICS' GUIDE TO THE MYSTERIES OF THE UNIVERSE by Jessica Arden: Grad student and New Orleans ghost tour operator Julie would do anything to complete her thesis research and exonerate infamous murderess Sophia Durocher. Anything except further harass Sophia's spotlight-weary family. But when Julie accidentally switches books with Sophia's infuriatingly handsome grandson, Griffin, she finds herself getting much closer to her research subject than anticipated. Is getting the information she craves worth losing the guy who's making her believe love isn't the stuff of superstition after all?
Ghost tours, otherworldly sightings, allure, and mystery! This story has it all. 🙂 I loved how Julie and Griffin came together. ❤
UNMASKED by Saskia Blake: Julia is over the moon when she gets a gig waitressing a masked Hallowe'en party at the mysterious Willingdon Manor, especially when she discovers that her college crush, Jason, will be one of the VIP guests. But when a violent thunderstorm knocks out the power and everything is cast in candlelight, things take a surprising turn that Julia can only describe as otherworldly…

Last, but certainly not least, is UNMASKED by Saskia Blake. I loved the dark and stormy night theme and the pleasant attitude of the party-goers who suggested that the lights going out would be like fancy camping. 🙂 I would love to explore a large manor such as the one described in this story so I lived a little vicariously through Julia!
OVERALL, I enjoyed this anthology. Since it's described as Halloween themed, I was under the impression that this was more of a horror anthology. However, I wasn't at all disappointed when I realized it was more of a supernatural-romance anthology. With that being said, this anthology can be enjoyed at any time of the year by fans of paranormal and supernatural romance! Also, some of these stories have a little bit of heat, so if you like hot, supernatural-romance, you need to buy this set, today! It's a steal at 99 cents!
5/5 stars.

PURCHASE, AMAZON USA
ABOUT THE AUTHORS (Click on photos to visit author profiles!)