Step across the barrier and what will you find?
A place of magic just out of sight?
A pixie, a leprechaun, or even a sprite?
What starts as a vacation, turns into a mess. For Jonna, there's
more at stake than meets the eye. Through pouring rain,
misdirection, and a curious mind, Jonna crossed the barrier
between our world and magic.
Now forced to return across the barrier, Jonna battles Dark Mages, angry leprechauns, and a ruthless Minotaur, all in an effort to find his wife. To do this, he must locate the stolen Rune Blade and rescue a beautiful elvish princess.
But what can a human do when faced with a world of magic?
Genre: Fantasy, Romance
Page Count: 250
Published by Hydra Publications, 2013
Jonna and his wife Stephanie's vacation goes horribly wrong when his curiosity gets the best of him and he falls over a fence into a troubled world, much different than his own.
He meets a woodland elf who tries to tempt Jonna further into the magical world of elves, pixies, and other forest creatures, believing that Jonna is their savior/warrior come to save their Queen. Except Jonna doesn't believe in magic. Instead, he believes his imagination is playing tricks on him, (from falling and hitting his head). That's until he awakens the next morning to an ancient pixie and her entourage of fireflies. It isn't until his wife is kidnapped that he agrees to join the fight and save the elves, in order to save his wife, Stephanie.
Now, Jonna is forced to step back across the barrier, and what follows next is an inspiring, magnificent adventure, sure to enchant readers of fantasy, and lovers of magic.
I loved this story right off the bat. The magical details and characters (both human and otherwise) were so fun to read about. Also, I love fantasy novels that incorporate romance!
Generally, I prefer novels written in first person, but even though this book was written in third person, I still felt that strong personal connection with the main character, that I usually only feel with first person pov. So, that was a great surprise. I really liked Jonna and his humorous inner thoughts. Many times this story had me laughing out loud!
And the conclusion, just wow. It was beautiful.
Highly recommended. 5 Stars!
About the Author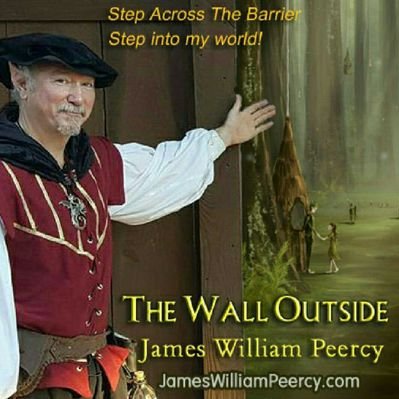 From Goodreads:
"You'll never make money being a writer." Those words were told to me in middle school. "Pick another career."
Not knowing any better, I did. I chose a major in computer science with a minor in math. After graduation, I went on to start my own computer company.
In 2011, I turned to my wife and told her, "I've done the computer thing and have been writing all these years. I could not stop. I am ready to be published."
I was about to go the self-publishing method when I was invited to a pitch the publisher event in Indiana. The publishers attending not only liked the books I presented, but they picked them up. I have been writing and publishing books ever since.
Some of the stories you will see were written years ago. A great story stands the test of time. Others have been freshly minted from my own mind.
So what was the book which first caught that middle school student's attention? 'The Red Planet' by Robert A. Heinlein. From that point on, I could not get enough. As the ideas filled my head, I had to find a way to let them out.
Whether it is Science Fiction, Fantasy, Mystery, or Poetry, you'll see all kinds from me.
I hope you enjoy!